ANSWERS TO ALL YOUR QUESTIONS
Here are the answers to the most frequently asked questions about dancing with Sabrina Lonis, classes, workshops, levels, styles…
We answer you here!
How to take regular classes with Sabrina Lonis?
Due to a large number of requests, classes with Sabrina Lonis are now on mandatory audition. Auditions take place every year in June (depending on availability). Registrations open in May, on Sabrina's website under « auditions ».
En quoi consiste l'audition pour entrer dans les cours de Sabrina Lonis ?
L'audition est un cours de danse ordinaire avec selon les niveaux des prérequis obligatoires. C'est une audition technique et la liste des prérequis est indiquée en mai dans la rubrique « auditions ».
Y a-t-il des cours de Street dance uniquement ?
Non, Sabrina ne donne que des cours métissés ou le danseur pratique tous les styles de danse.
Cependant lors des stages il est possible de choisir sa discipline.
How to participate to a workshop with Sabrina Lonis?
Il vous suffit de vous rendre sur la page « calendrier des stages » pour y retrouver les villes ou Sabrina passe, choisissez le stage qui vous intéresse et contactez l'école qui l'organise pour vous inscrire. La page est mise à jour régulièrement avec de nouveaux stages.
All you have to do is go to the « workshop calendar » page to find the cities where Sabrina passes, choose the workshop that interests you and contact the school that organizes it to register. The page is updated regularly with new workshops.
Je suis danseur adulte niveau avancé ou pro, quels cours pourraient me correspondre ?
Le cours « technique pro » qui a lieu deux fois par mois au Lax Studio est une bonne alternative, sinon il y a les cours réguliers à Gournay sur Marne (Lundi & Vendredi) ou One Stage Performance (Jeudi).
Sabrina Lonis enseigne-t-elle en formation professionnelle ?
Oui, Sabrina Lonis enseigne en formation professionnelle chez CHOREIA dans deux cursus.
Le cursus « préformation danseurs » (préparation au D.E de professeur de danse) et le cursus « Choreia Intensive Program » concernant les danseurs déjà professionnels qui souhaitent se perfectionner.
Je suis un danseur débutant (ado ou adulte) et j'aimerai prendre des cours avec Sabrina Lonis ?
Sabrina Lonis donne des stages très régulièrement pour les niveaux débutants de tout âge ;
Il existe aussi le stage « Intensive Beginner » pour les danseurs totalement débutant ou souhaitant revoir les bases (adulte ou enfant) sur un week-end complet.
Pour les cours réguliers Sabrina n'a de cours débutant que pour les enfants de moins de 10ans.
COMPLETE workshop, how to do?
Sometimes some courses fill up very quickly, the best is to watch other workshops in other cities or wait for the next. Sabrina Lonis goes out of her way to share her passion with most of you and apologizes for the inconvenience. We hope it will be for very soon!
I would like to have an #TeamSabrinaLonis T-SHIRT but I cannot come to a workshop at the moment?
Unfortunately for the moment we do not have an online sales system. The sale of clothing is done only during the workshops.
Je fais de la danse depuis des années mais je n'arrive pas à situer mon niveau, alors j'ai peur de venir en stage?
Un stage c'est pour apprendre alors même si tu te trompes de niveau, ce n'est pas bien grave !
Le mieux est d'essayer pour pouvoir se situer. Sabrina Lonis veille à une ambiance positive et bienveillante dans ses cours alors pas de panique, on t'attend !
Should we be flexible to follow the workshops with Sabrina Lonis?
No, you just want to come and dance with us, that's enough!
What is the path of Sabrina Lonis?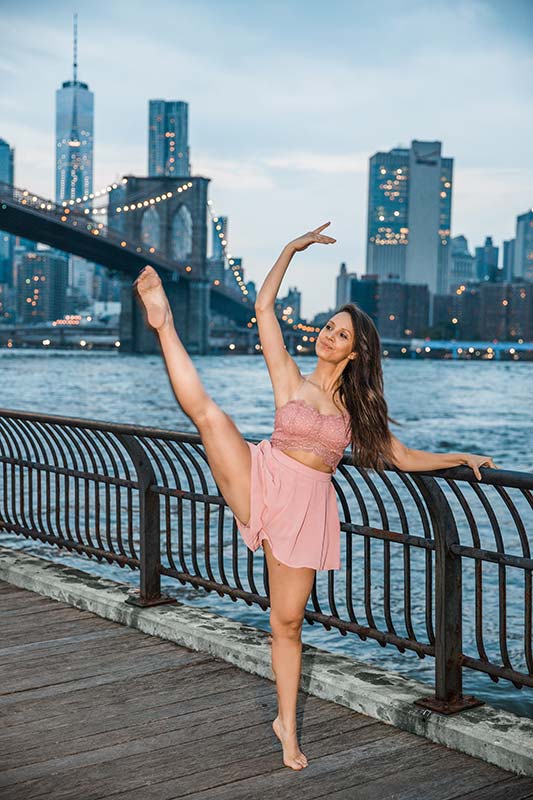 Follow Sabrina Lonis every day on social networks to live with her all her experiences, travels and projects! Subscribe and activate notifications so you do not miss anything.
Interwiew of Toukan and Palmyre on Sabrina Lonis' course:
https://toukanandpalmyre.com/2018/03/27/sabrina-lonis-rencontre-dune-artiste-avec-un-grand-a/