Sabrina Lonis is trained in Paris, New York, London and Los Angeles, holding a state diploma in dance teacher. She mainly teaches technical courses (placement, turns, jumps, performance ...), Contemporary Jazz dance, commercial street dance.
Sabrina Lonis trains young passionnate people to become dancers, amateurs wishing to reach a good level, dancers in the process of professionalization but also professional dancers wishing to maintain and deepen their technical skills.
Regular and Open classes
LEARN
L'ACADÉMIE DE DANSE DE GOURNAY (Admission upon audition)
[High Level Dance Academy]
→ Dance teacher from Monday Thru Friday, for students of 7 years old and above.
LA TEAM SABRINA LONIS : (Admission upon audition)
[High Level Dance Academy]
→ Dance teacher on Wednesdays for Kids Elite and Technical class.
LE CENTRE DES ARTS VIVANTS / CHOREIA : (Admission upon audition)
[Vocational training school for dance professions]
→ Referent teacher of the training « Choreia intensive program » high-level multidisciplinary training for dancers.
→ Teacher for students in training for the state diploma of dance teacher
Website : https://www.lecentredesarts.com/
LAX STUDIO PARIS
[Dance school mainly attended by professional dancers]
→ Professeur de danse en cours régulier « Contemporary – Technique Pro » (Cours ouvert à tous, tous les 15jours)
→ Regular dance workshops (open to all)
Website : https://laxstudio.fr/
Process of dance classes
PERF
The class begins with a technical bar focusing on spinal mobility, awareness and building muscle power in the lower limb and center. Then a long work of stretching in the breath. Finally, there is an exercise in the middle or a crossing followed by a variation in the chosen discipline.
Dance lessons with Sabrina are primarily based on performance and body qualities. Dance is for her a means of expression where one can transmit an emotion through the body and share a universe.
It is performance in the service of the artistic.
To be able to bring out the best in each student, Sabrina ensures a rigorous but pleasant atmosphere in the class
"The time you spend doubting,
it's time you don't spend building your dreams"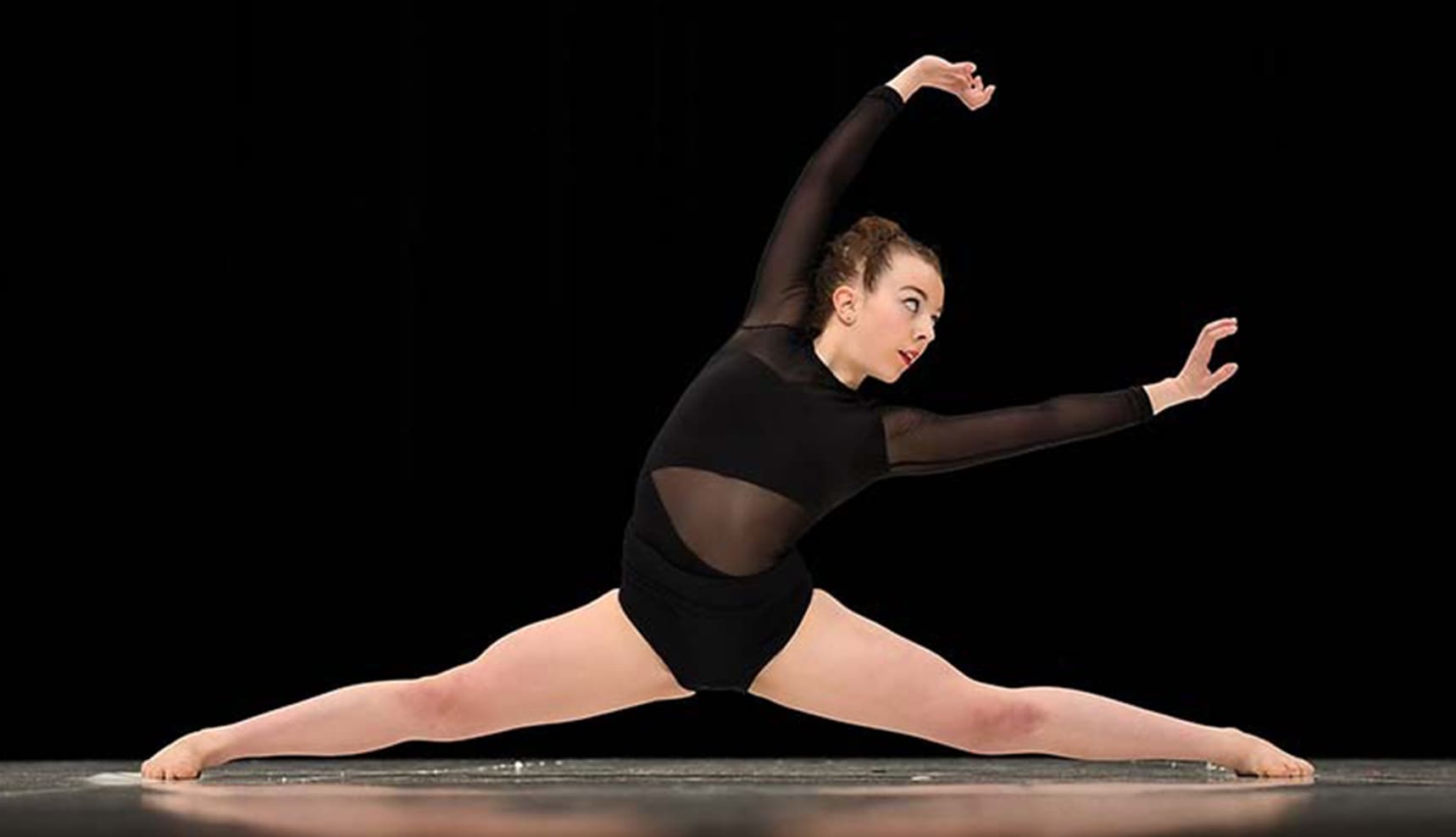 Preparation for dance competitions
COMPETITION
Sabrina Lonis presents each year numerous solos, duets and groups in regional, national, European and international competitions.
The dancers perform very well every year with sometimes special prizes or workshops offered to encourage them in dancing.
Most regular dance classes (from intermediate level) participate in at least one competition per year suitable for the group level.
High level competitions are reserved for the solo competition class, the "One Stage Performance" competition class, or the junior company (audition in May / June).
It is also possible to prepare as a free candidate with private lessons.