Choreographer / Dancer / Teacher
Trained in PARIS, NEW YORK, LONDON and LOS ANGELES and holder of the state diploma of dance teacher, Sabrina Lonis is a CHOREOGRAPHER for television, commercials, music videos, live shows and events. Many artists and big productions trust her.
JAMEL DEBBOUZE names her choreographer of the MARRAKECH DU RIRE 2018 (famous comedy TV Show) on national television where she works for KEV ADAMS and ELIE SEMOUN, two well known comedians in France. In January 2018, we find her work in "Destination Eurovision" on France 2 and in "THE VOICE" on TF1 (Season 2017 and 2018). Last June, she worked as a children's choreographer for the MIKA concert during the "RUGBY TOP 14" finale at the Stade de France.
Sabrina is also the official choreographer of the JAMEL COMEDY KIDS on Canal +, and works regularly with the producer TEFA who entrusts her with clips of artists. She is also an official chronicler on GULLI since the start of the 2017 academic year on Gu'live.
At the same time, Sabrina Lonis teaches dance today in France and Europe for young amateur and pre-professional dancers, professional dancers and professional dancers who want to deepen their technical skills
TELEVISION (more than 220 TV shows)
2018 – Choreographer of « Marakech du Rire »
2018-2016 – Choreographer of « Jamel ComedyKids », season 1 to 4
2018 – Choreographer of the Mika Concert for the Final Top 14 Rugby
2018-2017 – Intervening Choreographer on « The Voice », live show
2018-2017 – Choreographer and official Columnist of the Gu'Live on Gulli Channel
2018 – Choreographer of Lucie Vagenheim on « Destination Eurovision »
BEFORE 2016 :
Choreographer for a VTECH TV ad
Intervening Choreographer on the TV Show « Comment ça va bien »
Intervening Choreographer on the TV Show « Kids 20 »
Chorerographer for over 5 years of a weekly Boradcast on Canal J Channel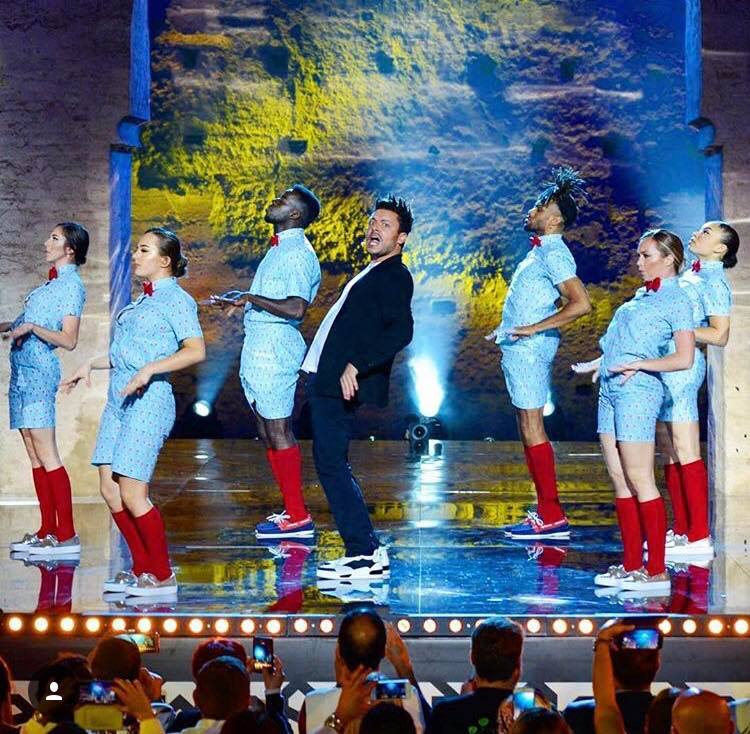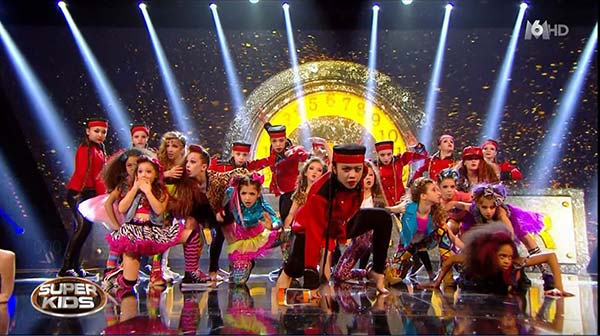 TV COMPETITION
2016 – Finalist of the Tv show « Superkids » with the crew Big Bang Art
2015 – Twice Semi-Finalist of the Tv Show « Got to Dance » with the Little Monsters, in Street Dance, and with Delphine&Matthieu duo in Lyrical Jazz
2015 – « France got Talent » with Enola Michard
2014 – Finalist of the Tv Show « Talent Street Kids » with the Streety Kids
2012 – Semi-finalist of « France got Talent » with Scallywag
2011 – Semi-finalist of « France got Talent » with ID Twelve
ARTISTS
JAMEL DEBBOUZE, KEV ADAMS, ELIE SEMOUN (Marrakech du rire)
MIKA (TV concert)
NASSI (video clips)
NAWELL MADANNI (movie)
BLACK M & H MAGNUM (video clip)
CHILLA (video clip)
JEAN-PIERRE FOUCAULT, CAROLE ROUSSEAU, SANDRA LOU, DENIS MARECHAL, ALEXIA LAROCHE-JOUBERT (ad)
LAAM, CAROLINE COSTA (TV show)
OGGY & LES CAFFARDS (video clip)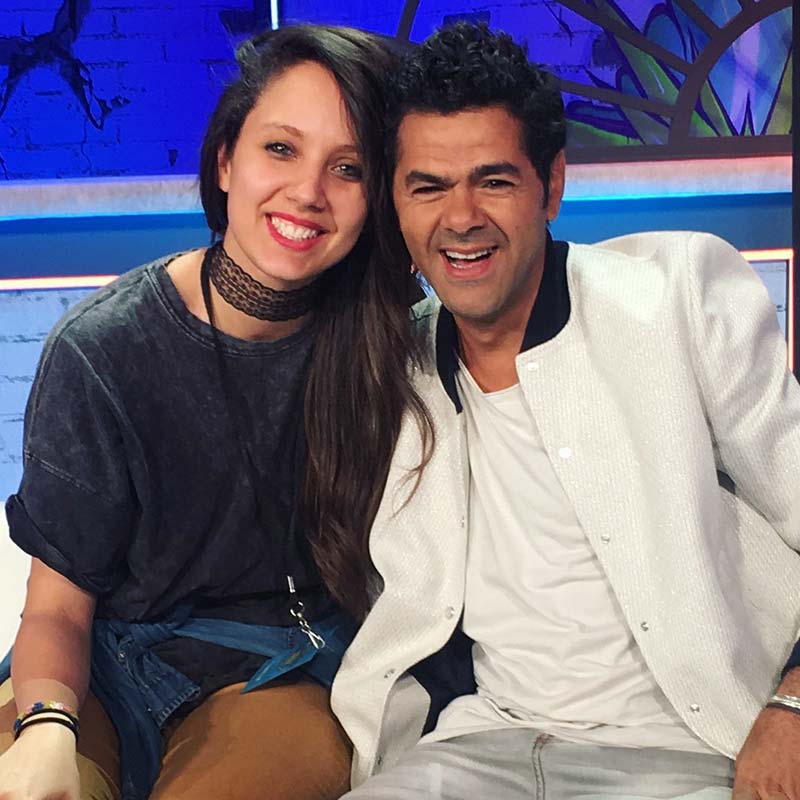 EVENTS
Brands
SODEBO
ORANGE
RENAULT
DUBREUIL
ORIFLAME COSMETICS
OREO
CANAL J
ÉVÈNEMENTIEL
Event
Top 14 rugby Final
Christmas at the Elysée Palace, NRJ Music Award
Super Cross of Lille
TV Fair
Paris Fair
CAFTANS
MOVIES
2017 – Choreographer of « C'est tout pour moi », directed by Nawell Madani
2012 – Choreographer of the opening generic for « La vérité si je mens 3 », directed by Thomas Gilou
2011 – Dancer for « Engyeum Kadha », directed by Deva Sundaram, a Bollywood movie, an indian award winning film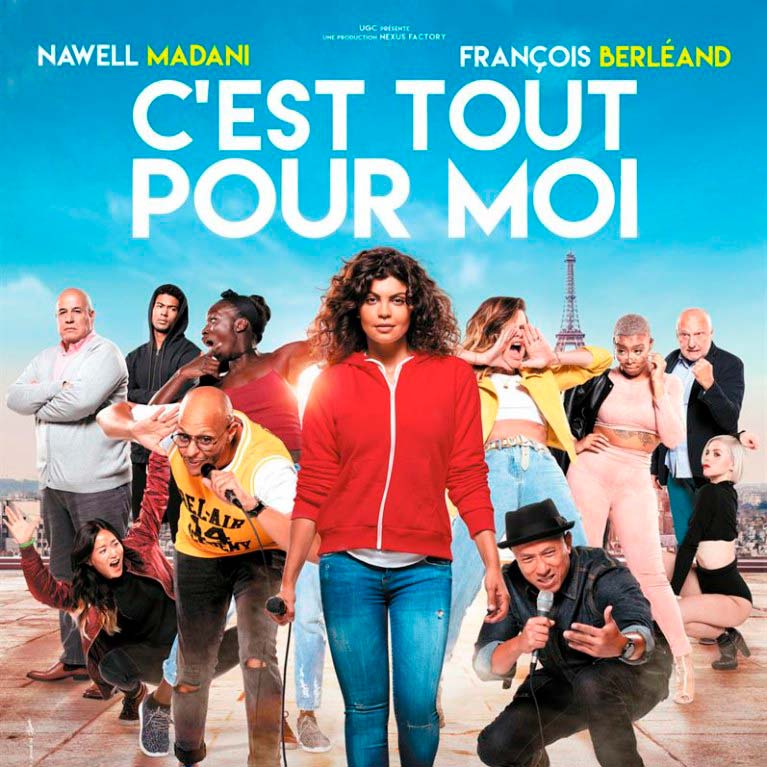 TEACHER
Sabrina Lonis holds the State Diploma of Dance Teacher.
She teaches mainly technical courses (tours, jumps, performance, placement), contemporary jazz dance, and commercial street.
She teaches in regular classes in prestigious schools:
CHOREIA (vocational training school)
LAX STUDIO (urban dance school attended by professionals and semi-pro dancers)
DANCE ACADEMY OF GOURNAY (dance school for high level)
In 2018 Sabrina Lonis was honored at the ARCHOREA National Competition as Dance Teacher with the "Grand Prize" and received the "Audience Award". She has also received a reward for her choreographic compositions in other national competitions over the last two years.
Sabrina Lonis gives workshops all over France and abroad every month. She shares her passion for dance with all dancers of all ages and levels.
EVENT & TV WITH HER STUDENTS
Sabrina Lonis's students are very much in demand for events and television. You may have seen them in the Jamel Comedy Kids (Canal +), GU'LIVE (Gulli), The Voice (TF1), MIKA Concert (Canal +), Destination Eurovision (France2), Superkids (M6), Disney Dance Talent or Shake It Up (Disney Chanel), Got to Dance (TMC), Kids20 (Télétoon), France Got Talent (M6), Iapiap (Canal J), Talent Street Kids (France Ô), CCVB (France 2 ), in commercials (Carambar, Smiley, pen bic, kiddie fluffies …)
With more than 93 gold medals in the past three years, Sabrina Lonis' students have also won numerous medals in regional, national and European dance competitions. They are invited in open scenes and shows very regularly.